What you will learn.
In this class, Anthony West teaches how to produce a multi-cam video production broadcast. Anthony covers the equipment, the team and the execution for a successful live broadcast.
Your Teacher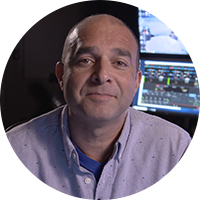 Anthony West spent more that 20 years in top flight, broadcast television in the UK, before relocating to California to oversee Video Production at Bethel Church, and the formation of Bethel.TV. With over 450,000 subscribers, Bethel.TV is watched in nearly every country on the planet, and is constantly working towards increasing the excellence, with which the message of the church is shared. In 2018 Anthony transitioned to Sacramento, to oversee Video production at Jesus Culture, and the launch of their new streaming platform, JesusCulture.TV. Working with excellence, in both a practical and relational way, are driving forces for Anthony, and sharing lessons learned is a high priority.