What you will learn.
In this class, James teaches how to get great sounding audio by understanding and adjusting for phase. You will learn what phase is, how it works and how to avoid phase-related problems in your audio chain.
Your Teacher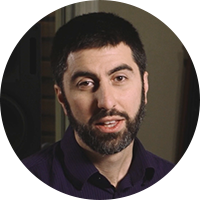 James is a studio producer and mix engineer currently working at IHOP-KC located in Kansas City, MO.
We don't want you to miss this.
This class is included with an All-Access Subscription! By joining, you get access to this class & more just like them. We didn't want you to miss out on saving money and accessing all of our content!