What you will learn.
In this course, Ryan Monette will walk you through his process in how he mixes sermons, or live events similar to sermons, in post-production, ensuring you that the listener on the other end of your mix will have the best, distraction-free, immersive experience possible.
Your Teacher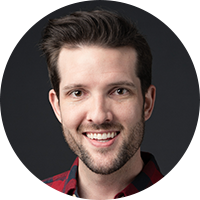 Ryan Monette is a production and post-production audio engineer for film and TV.
Ryan graduated from Berklee College of Music in 2011 with a degree in Music Production & Engineering, and a minor in Acoustics & Electronics.
Since the beginning of 2012, combined with his part-time freelance work, Ryan has been working full-time as a production and post-production audio engineer at Elevation Church, in Charlotte, NC, where he is joined by his wife, Harley, who is a worship leader for Elevation Church.
For more information about Ryan and his work, visit www.RyanMonette.com
This class is only available with an All Access Subscription.